Time To Be Vigilant
As we move into a busy period of horse activity, remember New Zealand has some nasty infectious diseases that we need to ensure we don't spread through carelessness.
Equine herpes Virus 4 (EHV 4) has reared its head as the suspected bug in three sick young non-yearling sales horses at a North Island property.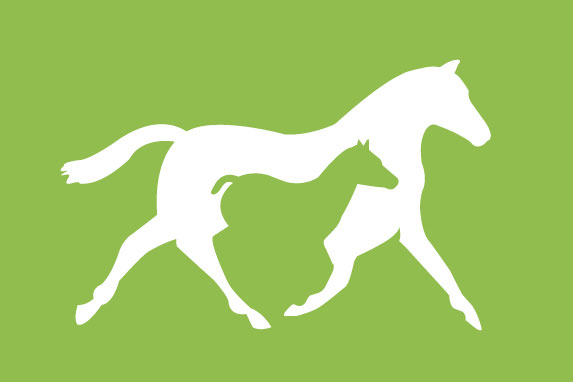 This is a timely reminder to wash and disinfect when moving between properties looking at yearlings.
Your vet can advise on the need for vaccination.
Read this article below to learn more about EHV 4 and how to protect your horses.
John Mooney
Executive Manager
NZ Standardbred Breeders' Assn Inc
021 614 190
Remaining Vigilant – a timely reminder.  
EHV Symptoms 
The identification of Equine Herpes Virus 4 (EHV 4) from a group of three non-sale yearlings with reasonably severe respiratory symptoms, on a non-commercial Waikato thoroughbred property within a larger sheep and beef unit, gives us a timely reminder at this busy time to be cognisant of basic biosecurity measures.  
These yearlings were recently noted to have high temperatures (above 40C), were depressed and with an accompanying severe serous (clear) nasal discharge.   
After several days of conventional treatment their temperatures remained unusually high. Nasopharyngeal swabs taken at that stage identified the presence of EHV 4 by laboratory PCR test.  
Right now there is much end of breeding season movement of mares and perhaps more significantly people movement between equine properties as studs stage yearling parades/tours and individual yearling inspections. 
The herpes viruses are endemic to equine populations across the world and yes even including Australia and New Zealand where it has been present since the 90s!  
Weanlings and yearlings typically become infected and display signs of respiratory disease as they are mixed into new social groups following weaning or in preparation for yearling sales i.e. times of higher stress.  
The significance of a particular herpes type (i.e. whether EHV 1 or 4) is an unknown as it is not presently routine to swab every "snotty nosed" young horse during the season, so at present we do not have information.  
Sound Hygiene Practices 
At a time only five weeks prior to the thoroughbred sales and our own standardbred sales in mid-February we need to be mindful, but not panic about these recent cases. 
The best prevention of disease remains as good hygiene and biosecurity practices. Where possible properties should ensure visiting or new horses are segregated for the first few weeks after they arrive and visitors to the farm should have good washing facilities made available to them so they do not become a vehicle for transmission.  
Particularly during these present times of high traffic couple with high humidity and potential stress to both man and beast, as a minimum visitors to preparers and stud farms should take responsibility for practical hygiene standards, particularly when moving from farm to farm and having direct yearling contact. 
Vaccination? 
Herpes vaccination is available in NZ. Vaccination will not completely prevent individual horses from infection. 
A Vaccination may reduce the severity of clinical infection in individual horses (much as we experience with human Covid vaccinations).  
In this scenario there will be less virus shed from an infected vaccinated horse which can lead to reduction of risk of infectious spread to other horses.  
Although vaccination is not the sole solution, it is difficult in the circumstances to argue against its use in sales yearlings at this critical time. 
Breeders should consult their local veterinarian and make their own risk assessment on the need to vaccinate in their circumstances. 
"What we need to remember is that equine herpes viruses are endemic in this country and the world," Equine Health Association Chairman Ivan Bridge BVSc said.  
"It is a good reminder for us, leading into the sales, to take hygiene and biosecurity seriously when visiting farms and as horses move between properties". 
Further information: https://www.nzeha.org.nz/news/equine-herpes-virus-reminder  
21 December 2022 
NZ Standardbred Breeders' Assn Inc 
John Mooney 
Executive Manager 
021 614 190