New Zealand 2019/20 Pacing Stallion of the Year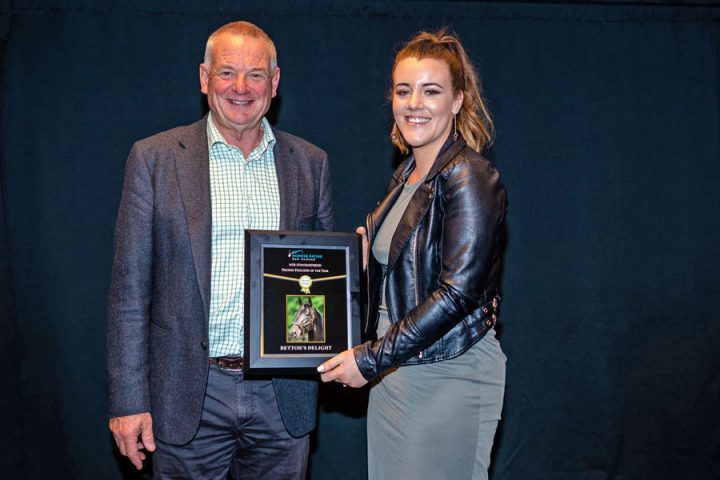 Bettor's Delight has now won a record breaking 10th Pacing Stallion of the Year accolade and if the below results are anything to go by, the champion son of Cams Card Shark is far from done yet.
All Ages: First in Stakes Won & Winners
| | | | | | | |
| --- | --- | --- | --- | --- | --- | --- |
| $ Won | Starters | Foals | Winners | Starts | Wins | Placings |
| 5,569,954 | 330 | 2256 | 189 | 2649 | 344 | 598 |
In being crowned this year's winner, he has overtaken the great Vance Hanover (9) for most wins of this prestigious award.
You simply run out of superlatives when looking for words to describe Bettor's Delight. He has well and truly earned his moniker 'The King'.
Further to his results below, he was the leading money winner sire for two & three year olds as well as the All Age pacers.
You have to go back to the 2104 season to find the last time in which this wasn't the case!
Classie Brigade: Maurice Holmes Vase (G2), Kaikoura Cup (G2)
Spankem: Hannon Memorial (G3), Flying Stakes (G2), Canterbury Classic (G2)
Once Change: Sires Stakes Final (G1), 3YO Yearling Sales Open (L)
Ultimate Sniper: Living Springs FFA (G3), ID Pacing Heat 2,4 & 6 (G3), ID Pacing Final (G1)
Wainui Creek: Sires Stakes Mares Classic (L), NZ Breeders Stakes (G1)
Belle Of Montana: Northern Mares Classic (G3), Queen of Hearts (G1)
Another Masterpiece: ID Consolation (F), Summer Cup (G3), Superstars Championship (G2)
Amazing Dream: Northern Derby (G1), Northern Oaks (G1), Peter Breckon Memorial (G1), Sires Stakes Fillies Final (G1), Yearling Sales Fillies Final (L)
Self Assured: Auckland Cup (G1)
Dadndave: Invercargill Cup (G3)
Princess Tiffany: Premiere Mares Championship (G2)
Krug: Sapling Stakes (G3), Cardigan Bay Stakes (G1)
Henry Hubert: Northern Southland Cup (G3)
First Class: Kindergarten Stakes (G3)
Furthermore, Bettor's Delight sired eight group Race quinellas, three of which were at group One Level. They were the Auckland Cup, Peter Breckon Memorial and NZ breeders Stakes. He also sired nine Group Race trifectas in the 2019/20 season, three of which were at Group One Level being the Queen of Hearts, Northern Oaks and Sires Stakes Fillies final.
Results like those in the female classics will only further enhance the legacy of the great stallion as more of his high class daughters head off to stud.
He now sets his sights on becoming one of only two stallions to be leading sire and leading broodmare sire in the same year.