Derek Bromac – a Kiwi success story
By Dave Di Somma, HRNZ
18 December 2020
A Kiwi-bred pacer that raced for 15 years, winning 32 races here and throughout the United States, is the star of a new children's book.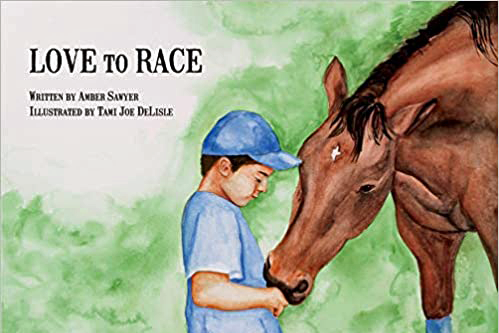 Called "Love to Race", the book chronicles the long career of Derek Bromac, a now 20-year-old son of Holmes Hanover. It's been written by his owner Amber Stewart, who's based in the Midwest state of Wisconsin.
"I wrote about his amazing life shortly after he won (for the last time), then put it in a folder on my bookshelf," Sawyer told the Beaver Dam (Wisc.) Daily Citizen .
But then she had a change of heart.
"This spring, when COVID was in full blast, I really needed something positive and happy in my life."
The project was re-born and now she's a published author.
Derek Bromac was never an outright champion (best mile rate 1:51.2) but Stewart was inspired by his character, determination and durability.
Bred by John and Colleen Butcher in the Waikato, he had 248 starts. There were six wins in New Zealand with champion trainer Barry Purdon, and 26 in North America. From 2004 to 2015 he amassed $US265,864 ($NZ372,139). His most successful year was 2009, with nine wins.
In the publicity for the book Derek Bromac is described in the following terms :
"This classy bay gelding found success wherever his travels took him and was often a barn favourite. His crazy antics of always sticking his tongue out while being harnessed, and on the racetrack, made him a horse that wouldn't easily be forgotten.
From California to New Jersey, and every racetrack in between, he was driven by some of the most elite and talented in the harness racing business. He was always known as the horse that always gave his all."
Amber Sawyer bought the horse in 2014, training him towards the end of his racing days. His final win was in August 2015 as a 15-year-old against a modest field in a $845 conditioned pace at a fair in Michigan.
Before he was exported to North America Derek Bromac debuted on November 28 2003 for Ray Green and Robert Mitchell, before being transferred to Barry Purdon.
He won first up for the new stable as favourite on New Year's Eve at Alexandra Park. His last race for Purdon in this country was a third at Alexandra Park in May 2015.
"He was a lovely mannered horse, never a bother," recalls Purdon, "we got him about the same time as Attorney General"
Initially trained by Ray Norton, Attorney General won twenty races from 70 starts, his last in this country was a third to Elsu in the 2005 Group One City of Auckland Free-for-all.
"Derek had a great attitude," says Purdon, "but if he could have gone a second quicker over the final quarter it would have been a different story!"
But it's a story Amber Sawyer wouldn't change for anything.
"This is told from my heart, and is something that will never happen again."
Click here to look at book :