Fletcher continues lasting legacy
19 June 2021
By Joshua Smith, HRNZ
A career with horses was always in the stars for Fred Fletcher, but he couldn't have dreamed where they would take him.
From overseeing New Zealand's most revered standardbred farm to training some of the best racehorses to grace New Zealand's tracks, there is not much Fletcher hasn't achieved, and on a wet Sunday at Addington Raceway a fortnight ago he brought up yet another milestone in his illustrious career – 500 wins as a trainer.
The milestone was achieved courtesy of Luminite who will be out to advance his tally at the Christchurch track this Sunday in the First Direct Taxis Mobile Pace (1980m).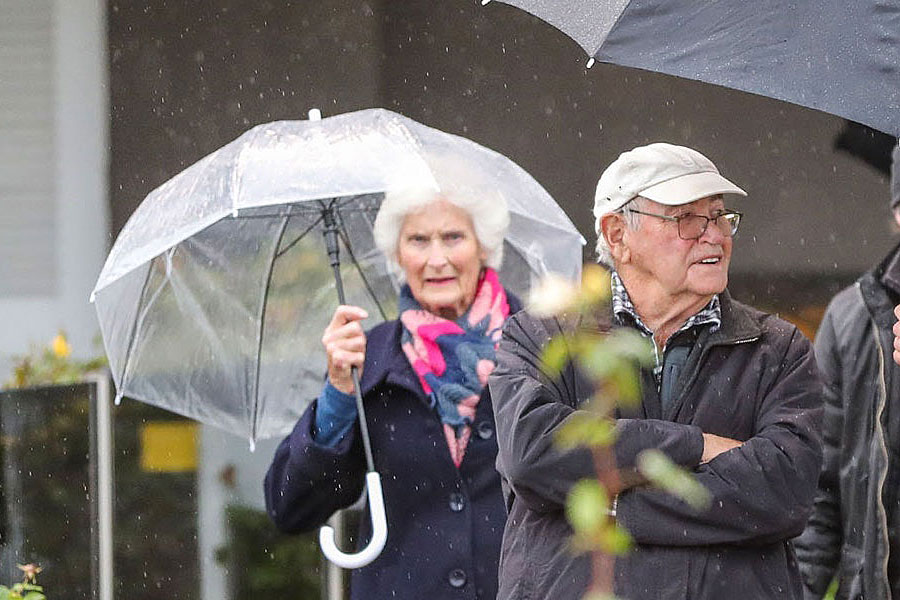 A modest man, Fletcher wasn't overly enthused about bringing up the milestone, but it was a chance for the veteran horseman to reflect on his long and distinguished career.
Born and raised on the West Coast of the South Island, Fletcher's horsemanship skills were forged under the guidance of his father and their many horses.
"I come from the West Coast and we always had a lot of horses on our farm. They were old gallopers or draft horses," Fletcher recalled.
"We used them for pulling timber around and for stacking logs."
Upon leaving school, Fletcher followed his passion for horses and utilised the skills he developed in his youth to begin a career in forestry in Canterbury, moving felled logs by horsepower.
"I was at Burwood Plantation moving logs with horses. I was there for about eight years," he said.
In need of a change, Fletcher went in search of a new career, and while he had no previous involvement with standardbreds, he answered an ad to work at Roydon Lodge, established by Sir John McKenzie in 1927, but owned at the time by his son, Sir Roy McKenzie.
"It was a job that came up working with horses and I thought I could stand that," Fletcher said.
"We used to go to the races, but I didn't have any interest in standardbreds other than that.
"I worked on the stud side for many years, that was my main focus.
"It was a good grounding. In the later years I was handling probably over 300 broodmares every year."
Fletcher spent the best part of 40 years at the Canterbury farm, working up the ranks until he eventually became Stud Master.
Many of New Zealand's top standardbred sires passed through Fletcher's care, but a couple stand out amongst the rest.
"Scottish Hanover was the leading sire for a long time and Game Pride was the top trotting sire in New Zealand for many years," he said.
Fletcher continued to delve into the industry and became interested in training after breaking-in the farm's horses.
"After breaking-in a lot of horses we decided that we would keep a few and slowly worked into training," said Fletcher, who took out his trainer's license in 1978.
"I haven't been training for a huge number of years compared to some people."
Many top-class racehorses passed through Fletcher's stable and with the Roydon Lodge juggernaut behind him, it didn't take him long to make waves in the racing world.
"I was lucky enough to have some nice horses that won some nice races," he said. "We were very competitive in the early days with horses like Roydon Scott and Roydon Glen."
Fletcher trained a number of quality horses, but none more than Sundon have left such a lasting legacy on New Zealand harness racing.
Bred in the United States by Sir Roy McKenzie, Sundon was exported to New Zealand and joined Fletcher's barn where he made an immediate impact.
A precocious trotter, he went on to record 27 career wins on his way to being crowned New Zealand 2YO, 3YO, Aged and Overall Trotter of the Year.
While his deeds on the track were impressive, they would hold nothing on his exploits at stud.
The son of Arndon would go on to have a monumental impact on the trotting breed in Australasia, siring some of the best trotters in the modern era, including millionaires Sundon's Gift and One Over Kenny.
He was crowned New Zealand Stallion of The Year four times, and the only trotting sire to be bestowed the title in the last 30 years.
Fletcher was impressed with Sundon the moment he came into his care, and he had something that his trainer has been a big believer in, a great heart.
"Sundon was a lovely horse," Fletcher said. "He had so much brilliance it was unbelievable.
"Right from the word go he was such a super horse. He has also been a great sire. As a stallion he has been unbelievable.
"Some horses that are good racehorses sometimes don't make it (at stud). I am a great believer that if your stallion has got a real top heart, which top racehorses have, then there is a good chance he will pass the heart onto its stock."
Fletcher became well-known for his heart assessments at yearling sales and his record has proven his theories were well-founded.
"I still go by hearts on most of my racehorses and I don't breed a mare unless it has a good heart. I only listen to two or three beats. You can tell as soon as you wean the foals what sort of heart they have got," he said.
"I would sooner someone else have the ones with the poor heart, especially in this day in age with horse racing improving so much in the last 10 to 15 years. If they don't have a good heart, they can still win races, but they are not the competitive sort of horses that will pay their way, and you need horses that can pay their way."
Another handy skill Fletcher has acquired over the years is the therapeutic practice of acupuncture.
Not only has Fletcher's team benefitted from the practice, but he has helped many outside horses of various breeds.
"I have treated horses for many years. All sorts of horses, from ponies right through to thoroughbreds and standardbreds," he said.
"I just treat the horses, I don't care what they are. They could be top horses, but I am not a betting person, so all I am interested in is helping them.
"It has always been a big help for me on my own stock."
Fletcher hasn't just been restricted to New Zealand, having travelled to America on several occasions, and he said they were eye opening trips.
"In the early days I played around with a few of the big studs over there. I taught them a fair bit," he said.
"They don't believe we do all the work that we do here compared to what they do. They are overstaffed and they couldn't believe that we were serving 300 mares with four or five staff.
"I spent about a month there each time and I got to know a lot of the good vets over there and worked around them at the studs."
Fletcher said he was also able to take in the racing scene in North America.
"I saw a lot of racing and it is totally different to over here," he said. "Their training methods are a lot different. They train for mile racing as opposed to us, who have to train for distance racing."
Having been involved in the industry for as long as he has, Fletcher said it has been interesting to watch the standardbred develop over the years.
"They fly now. The times are a lot quicker. The tracks are good now – Addington is a great track and horses can run really fast times on them," he said.
"Our trotters have improved so much it is unbelievable what they can do now. They work as good as the pacers, even when they are young."
Having run a world-class farm for several decades, Fletcher knows what it takes for a stallion to make it at stud, and he believes his former Group One-winning trotter Royal Aspirations has the attributes to become a great sire.
"He was a very good horse," Fletcher said. "He went 1:56 as a two-year-old and that record will be around for a while. He got an injury very soon after that, but he raced for the next few years afterwards.
"He is a very tough horse with a massive heart and has everything going for him to be a great sire. I have always said that I will be very disappointed if he doesn't make it."
Fletcher stood the son of Monarchy in his debut season before he was transferred to Grant Beckett's Phoebe Stud.
While his books haven't been large, Fletcher believes the quality of his stock will shine through.
"We only served four of our own mares (in his first season at stud) and two of them have been winners, another one has qualified and had a few placings, and the fourth one is not far away from qualifying," Fletcher said.
"They are pretty nice horses. They come to it really well and their work is really good."
Those two winners are promising three-year-olds Royal Del and Royal Pride, who have both won three races apiece and qualified for the Gr.1 3YO Ruby (1609m) this year, however, both were withdrawn."
Fletcher may have surpassed 500 wins, but he is showing no signs of slowing down. His love for horses and harness racing hasn't waned and he is continually driven by the prospect of unearthing his next superstar.
"All told with young ones, I have got about 13 in work," he said.
"I still breed about eight to 10 a year. When you have been in the game that long, the mares that I have got are reasonably good mares and that is what you need today, you need help.
"I have got three very nice two-year-olds by Royal Aspirations that haven't been out of the gate, but I am excited about heading into next season with them.
"We have just had problems with virus', which has held us up when we should have been out there making a name for him, like we did with the others.
"I think next season they could be very nice horses."