Thursday, 4th May 2023 
Happy 25th Birthday, Bettor's Delight! 
On this day 25 years ago, a little brown standardbred foal was born at Winbak Farm in Canada, later to be named Bettor's Delight. 
Since that time Bettor's Delight has gone on from strength to strength on both the racetrack and in the stallion barn. He was purchased for $65,000 at the 1999 Harrisburg Yearling Sales.  
He was trained by Scott McEneny and as a 2-year-old he lit up the track winning several feature races including the Nassagaweya Stake, Breeders Crown 2YO Colt & Gelding Pace and Governors Cup. Because of his efforts he was awarded both the Dan Patch (USA) 2-Year-Old Pacing Colt of the Year title and the O'Brien (Canadian) 2-Year-old Pacing Colt of the Year title. 
He didn't slow down as a 3-year-old either, winning nine races and over $1.7 million in stakes. Some of his biggest wins came in the North America Cup, Tattersalls Pace and the Little Brown Jug.  He was again crowned 3-Year-Old of his Year in both USA and Canada as well as Horse of the Year in Canada. 
Bettor's Delight commenced his stud career the following season at Blue Chip Farms in New York in 2002 before moving to Winbak Farm in Ontario in 2012. For 2013 and 2014 he stood in Pennsylvania, before returning to Ontario for the following year. He was first made available in Australasia as a frozen stallion but was quickly secured as a shuttle stallion by Woodlands Stud in 2007 and he hasn't missed a flight since.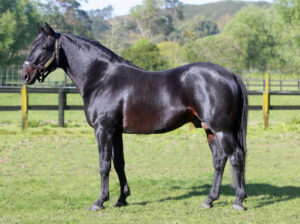 He is the leading standardbred sire worldwide and would rival most top sires in any breed or gait worldwide. He carries many awards due to his achievements in the breeding barn. He was named the sire of the decade for 2000-2019 in America and earlier this year he was awarded his 11th consecutive Stallion of the Year title in New Zealand at the annual awards ceremony. 
His progeny continues to break records, win feature races, and top yearling sales. Lazarus, All Bets Off, Chicago Bull and Adore Me are just four of the hundreds of star horses that Bettor's Delight has sired in his career. His progeny earnings ticked over $500 million in October 2022 and show no signs of slowing anytime soon.  
In terms of his shuttling career in seasons to come, Bettor's Delight will be the one to tell us when retirement is due. But for now, his health is great, and all signs are looking likely that he will be making his 17th trip to New Zealand this coming August. 
To a horse that Woodlands Stud is forever indebted to, Happy Birthday Bettor's Delight! 
 Supplied // Woodlands Stud NZ