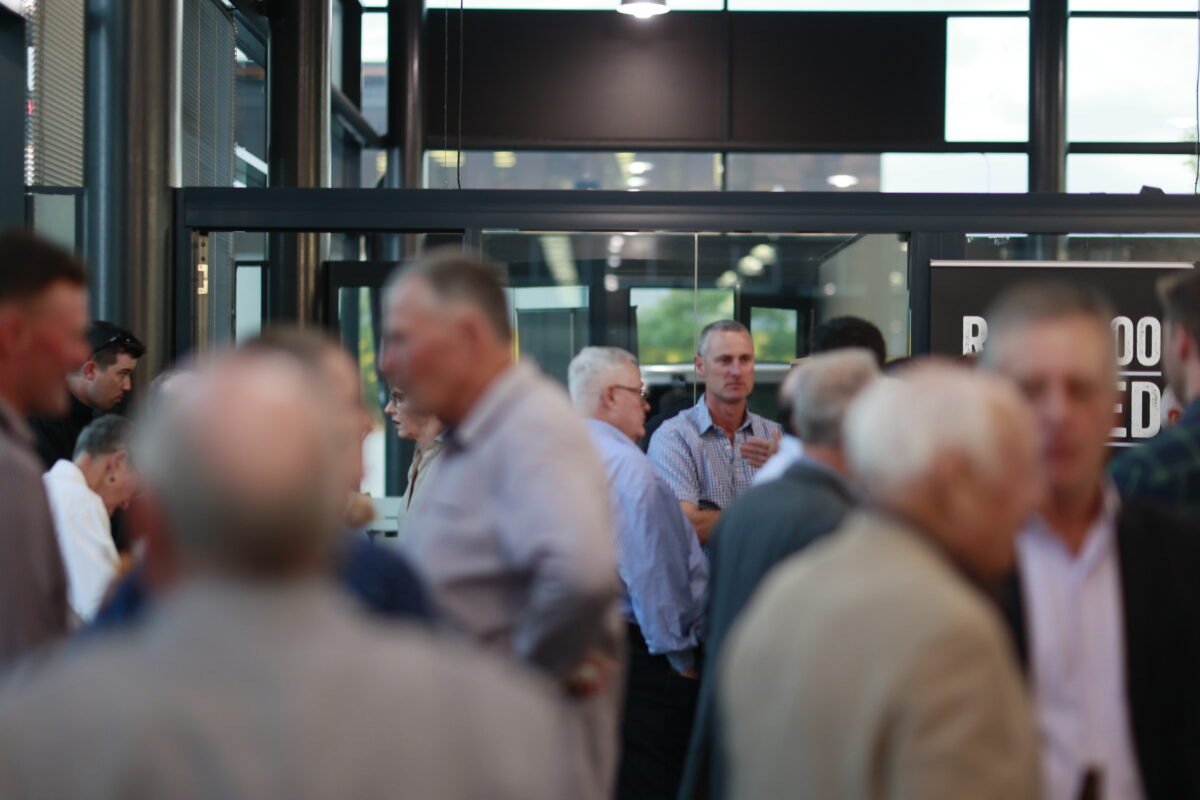 HARNESS BREEDERS CELEBRATE SUCCESS 
2022 Broodmares of Excellence 
Celebrating the successes of the standardbred mare and the racehorses they produce is integral to keeping breeders involved at the core of harness racing. 
"Breeders are at the frontline of the racing industry. Their time, effort and cash is mixed with a lot of planning, our soils, our climate and great pasture, and a little luck, so that three or four years later a young racehorse is on the track, hopefully winning, providing enjoyment for its owners," says John Mooney, Executive Manager of the NZ Standardbred Breeders' Assn. 
"Rewarding our members for their commitment to the sport and producing the elite equine athletes who win at the top level here and in Australia is core business for us.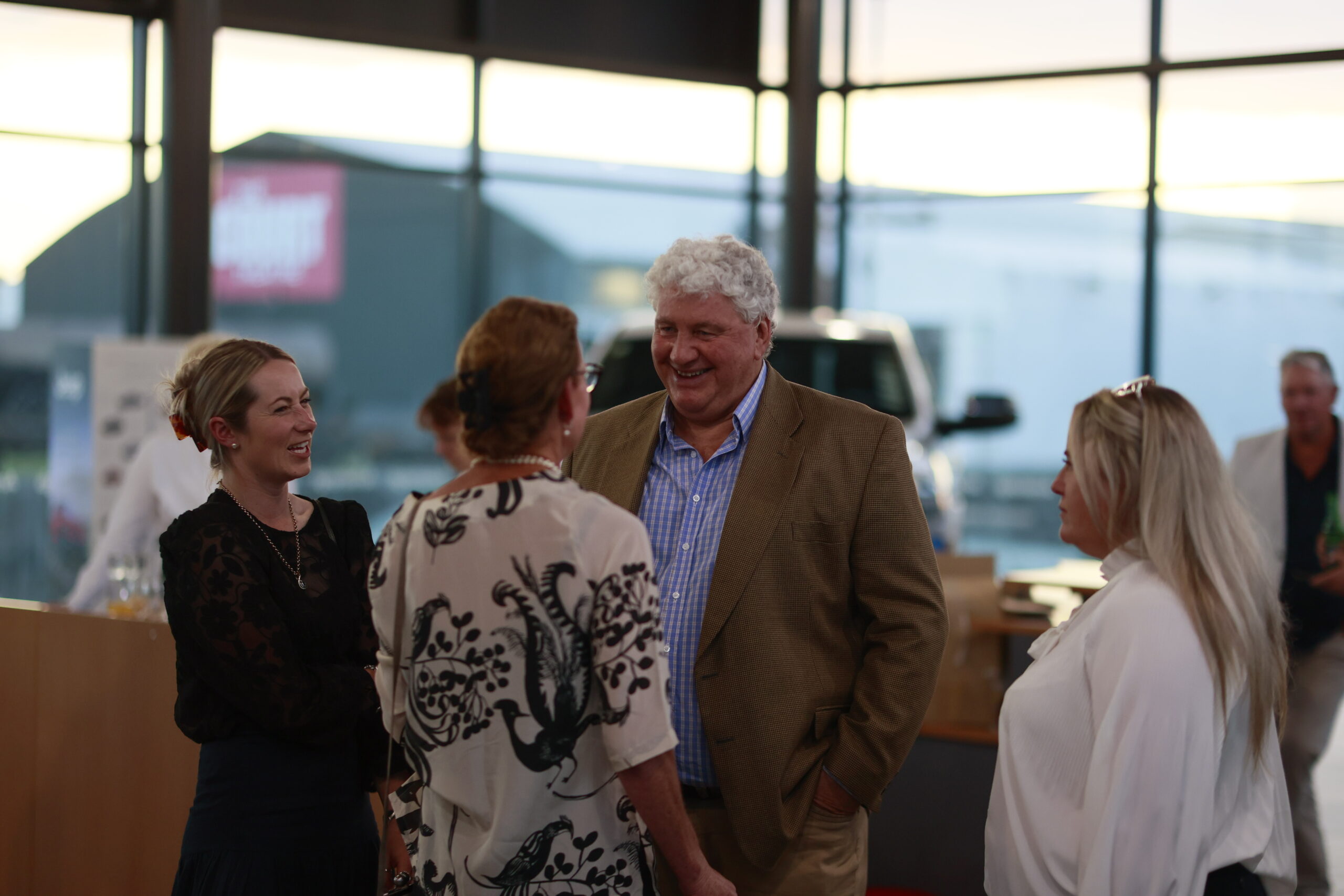 "Breeders value their broodmares who are the foundation of racing.  
The Breeders annual Cup Eve function, sponsored by Dunstan Animal Feeds and held at the Armstrong Jeep Showroom in Christchurch was attended by 110 guests. 
Seventy awards were handed out to NZSBA members who bred a Group race winner here in NZ and a Group 1 in Australia. 
"New Zealand has an outstanding record producing quality equine athletes to race here, in Australia and North America. Twenty one Group 1 races were won in Australia by NZ-bred standardbreds in the last 12 months.  
Framed certificates were presented to the breeders of all runners in the NZ Cup and Dominion trot.
"We congratulated Dr Andrew Grierson and Mary and Paul Kenny of Woodlands Stud, Clevedon, for breeding Copy That (American Ideal – Lively Nights – Live or Die) the winner of the 2021 New Zealand Cup. Last Monday they received a gold miniature of the NZ Cup recognising the achievement.   
"I noted on Monday that Copy That was a strong favourite with punters to repeat the win, and that he duly did. See you again in 2023 Woodlands Team. 
"Nancy and Colin Hair (Colin is the chair of NZSBA) were recognised as the breeders of $1 million trotter Sundees Son (Majestic Sun – Stardon – Sundon), the winner of the $300,000 Dominion Trot in 2020 and again in 2021.  
'Sunny' repeated his victory on Friday in a stunning display of equine courage and the will to win. 
"We extend our deep congratulations Colin, and Nancy and family, for showing us what 'home-breds' can achieve. 
"The late Gary Allen bred Belle Galleon (Sundon – Viola Chiola – Chiola Hanover), the 2022 Trotting Broodmare of Excellence, whose progeny include Stent (30 wins) and Ayra (15 wins). Gary a former chair of Harness Racing New Zealand was a devoted breeder of trotters. He would be so proud to see the mare he bred win this trophy. Cleland Murdoch accepted the award on behalf of Gary's wife Doreen and daughter Debbie. 
"Well-known breeders and supporters of harness racing Karen and Ken Breckon bred Twist and Twirl (Artsplace – Giveitawhirlgirl – Jenna's Beach Boy) the 2022 Pacing Broodmare of Excellence.   
Twist and Twirl's breeding achievements are extraordinary with King of Swing (44 wins) a champion in Australia and Bettor Twist (15 wins) here at home  
The Breckon's confidence in harness breeding and racing in this country is showcased by the multimillion-dollar yearling barn being built at their Ohaupo farm. This year they are breeding 40 mares. 
"There is much to admire about breeders and our members, said John. 
"They made big speculative breeding decisions every year. 
"They proudly manage their own destiny. They seek to produce a quality product to support harness racing and the thousands of people employed in it.  
"Our members bred the winners of 22 of the 26 races at Addington and all group and listed races. 
"We look forward to celebrating our 2022/23 breeding successes this time next year," said John.