Late flurry at weanling sale
4 May 2021
By Michael Guerin
New Zealand Bloodstock Standardbred saved the best for last at their weanling sale at Karaka on Monday.
The equal two top lots of $36,000 each inside the final 15 minutes of a busy day capped a successful sale for the industry.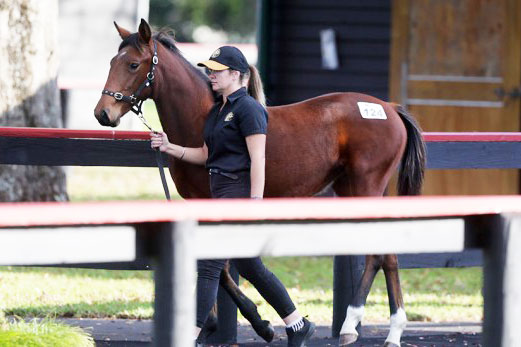 An Art Major filly from Matuvutu sold to Beaufine Park and a Bettors Delight colt from five-race winner No Liability purchased by Robert Dunn shared the honours for the day as lots 124 and 130 of the 130-lot catalogue.
They didn't win that title by much with a Bettors Delight sister to Henry Hubert going for $33,000 early in the day to Trent Yesberg while there were three other lots of $30,000 or above including the Father Patrick-Con Grazia filly, who was the sales top trotter at $30,000.
While many of the top lots were purchased by New Zealand trainers there was strong Australian interest, particularly from Team Bond in West Australia and Tumby Park in NSW (headed by Scott Whitton), best known for their successful string of horses carrying "Ultimate" in their name.
Weanlings being weanlings and the pinhooking market nowhere as developed or lucrative in harness racing as it is for thoroughbred racing, the sale was solid and left NZB Standardbred's James Jennings happy.
"The average is up, clearance was exceptional and it was a hard day for the pinhookers because the nice lots went for good money," said Jennings.
Especially pleasing for NZBS was so much activity on their online bidding platform, much obviously from Australia, which shows how comfortable buyers have become with.
"That was great but it was also really good to see some of our Australian friends here and we can't wait to welcome more back for the yearling sales next year," said Jennings.