Shartin retired, now set for broodmare paddock
By Dave Di Somma, HRNZ
21 December 2020
2019 United States Horse of the Year Shartin has been retired and will be bred to Captaintreacherousnext year and then two-time New Zealand Cup winner Lazarus in 2022.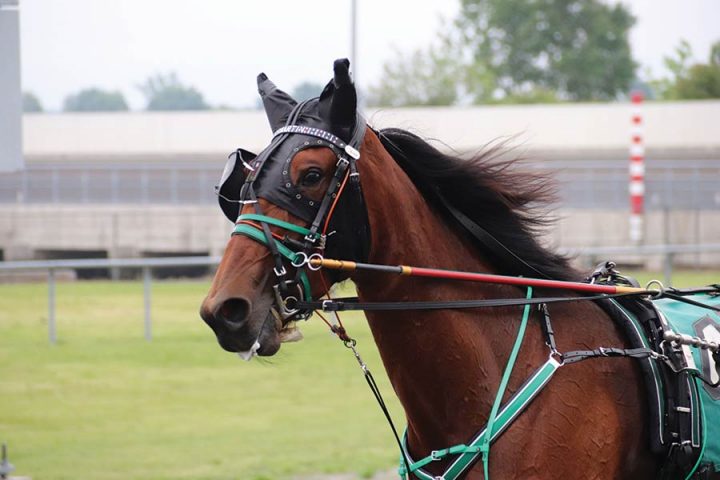 The fastest pacing mare in history won five times from 12 starts this year ($NZ622,142) with the owners deciding the seven-year-old was now ready to become a broodmare.
"In my wildest dreams I never thought I would have a mare like Shartin," said owner Richard Poillucci, "It does not happen very often in our industry and in a lifetime for an owner."
Shartin has been sold for an undisclosed sum to Ola Yoder, owner of Kountry Lane Standardbreds in Indiana.
"The barn will not be the same without her for sure," said trainer Jim King, Jr."Hard to imagine this barn without her and looking forward to her next race.
"It's been the driving force for me these past three years.We knew this day would come so …it's tough."
In total she won 46 of her 68 starts with earnings of $2,667,563 ($NZ3,745,946).
"I can't hardly tell you what's it been like to have owned and raced a world champion like Shartin," said co-owner JoAnn Looney King, "she's the dream horse I longed for since I was a young girl in the horse business. She's the dream horse everyone longs for."
Shartin was bred by Grant Crabbe at Prebbleton just outside Christchurch (Tintin in America – Bagdarin) and won her qualifying trial at Ashburton on November 15 2016.
She was then sold to Australia where she had 7 wins for trainer Dean Braun before being bought by New Zealand bloodstock agent John Curtin on behalf of Poillucci.
She would become a phenomenon in North America. In 2018 she won 19 of her 24 starts and earned over a million dollars. She was named Dan Patch Pacer of the Year and was second for Harness Horse of the Year.
The next year 2019 would be even better as Shartin became the fastest standardbred horse ever bred in New Zealand, winning the Lady Liberty at the Meadowlands in a world record 1:46.4.
In all she won 15 from 19 on her way to being named 2019 Dan Patch Harness Horse of the Year. She was the first horse bred outside North America to do so.
"When I walk by her stall and speak to her I have some sadness but I know it's best for her and for the team," says JoAnn Looney King, "but damn it's going to be hard to watch her walk out of that barn for the last time."
ward to."