First shuttle stallion arrives
28 July 2021
Media Release
Haras des Trotters is pleased to announce that the first shuttle stallion from the northern hemisphere for 2021 has arrived in Australia.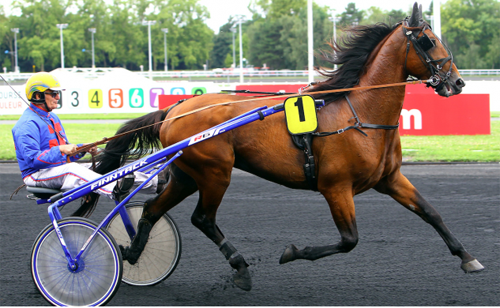 Classic Connection the Group 1 and multiple Group 2 winning son of Love You out of a USA 2-year-old trotter of the year arrived in Melbourne, Australia late last week and has just completed his first week in Quarantine.
He will be released from the Mickelham quarantine facility on the 3rd of August and will be heading to Yabby Dam Farms – Ballarat. There he will join fellow members of the Haras des Trotteurs roster for the upcoming Stud Season.
HDT announced last Friday on Campbells Comments, the exciting breeders bonus – $3000 – cash that is associated with Classic Connection
Haras des Trotteurs and Pat Driscoll wish to reward breeders and by breeding your mare with Classic Connection in 2021 you will avail yourself of a potential one off Aust/NZ $3000 cash breeder's bonus, should the resultant offspring win as a 2-year-old in an official race in Australia or New Zealand.
This bonus – all of it, is going directly to the people that support our business – the BREEDER.
For further information on the Haras des Trotteurs stallion roster both chilled and frozen please head to their website www.harasdestrotteurs.com.au
Or alternatively give Louise a call on + 61 428 792 834 or email louise@harasderstrotteurs.com.au