A week's delay to Christchurch yearling sales
14 February 2021
By Michael Guerin
he three remaining days of the national yearling sales are delayed for a week after the change in New Zealand's Covid alert levels.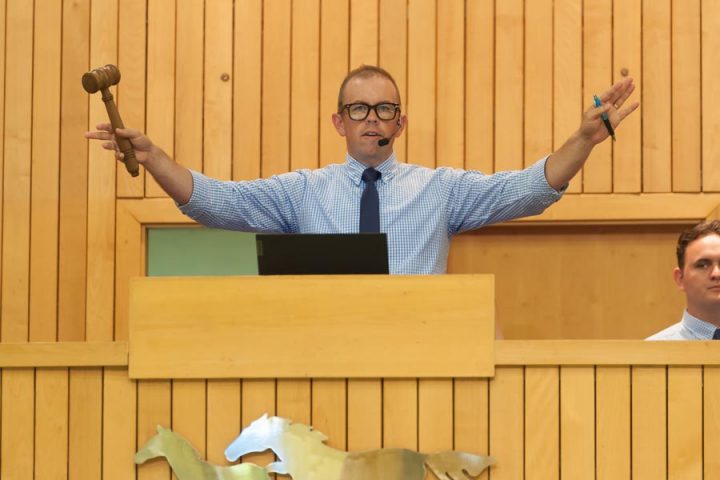 With Auckland moving to Level 3 and the rest of the country to Level 2 at midnight on Sunday, New Zealand Bloodstock Standardbred have been left with little choice but to delay the three Christchurch days of the sale which were to have started on Monday.
The first day of the sales was held highly successfully at Karaka on Sunday with the alert levels changing just two hours after the last lot had been sold.
That means many trainers either based in the Auckland region or staying there on Sunday night would not have been allowed to fly south to attend the sale, nor would NZBS staff crucial to running the sale.
There are also restrictions on the number of people allowed at gatherings around the country for the next three days as well as concerns over the best use the online platforms put in place by NZBS because of doubts over the broadcast of the sales, with many of that team also unable to travel.
That and other logistical factors have seen the decision taken to delay the sale until next Monday, February 22 with NZBS to update all interested parties should further Covid restrictions mean there are further delays.
"But that is not our intention at this time and we hope and expect to be selling next Monday," says NZBS James Jennings.
For more information go to www.nzbstandardbred.co.nz
More information about what the alert levels mean for you can be found here
The standardbred sales week is scheduled to continue in Christchurch over the next three days, with the trotters sale starting at 3pm Monday and coverage at www.nzbstandardbred.co.nz, but that has thrown into some confusion with tonight's change of alert levels because of a Covid outbreak in Auckland.
Auckland will go to Level Three at midnight, with the rest of the country going to Level Two where crowds are restricted to 100. This has serious implications for the sales tomorrow, and we will update you when more information becomes available.