Gutsell co-breeds, trains and owns two brothers to win at Gore
By Duane Ranger
An unwanted seven-win mare, who was given away on social media for free in 2015, has now left a winner from every foal since Southland horseman Ricky Gutsell took over the breeding.
In fact, 25-year-old Insar (Dare You to – Kinski – Paulsboro) left two winners for A Rocknroll Dance when brothers Hacksaw Ridge and Still Rockin won at the Gore Harness Racing Club's meeting last Tuesday (December 27).
Then for good measure big sister (also by A Rocknroll Dance) – Insarchatwist – finished third in race 12 with Kirstin Green in the bike.
The then 3-year-old (now four) Hacksaw Ridge won race seven by a head in the hands of Nathan Williamson, and then two races later his older A Rocknroll Dance brother, Still Rockin (now five) nailed the ninth event in the hands of Brent Barclay by one-and-a-quarter lengths.
Gutsell trains both geldings at Wyndham and co-owns them with family friends, Neil and Eualie Thwaites. Jennifer Sheridan also co-bred both. They have now won one and three races respectively.
"Insar was 17 when she was advertised on social media, and we thought why not? She cost us nothing. Les Stewart raced her and had achieved 10 wins from the four foals he raced out of the mare.
"I actually leased the sixth foal out of the mare, a 2014 Somebeachsomewhere gelding named Maahes. I got him as a maiden and then he went on to win four races for me. Insarchatwist was the next foal and came two years after Maahes," Wyndham based Gutsell said.
"Insar is now 25 and in the back paddock. She never was the easiest to handle, but she did leave us four foals between 2016 and 2019, and then we retired her from breeding," he added.
Gutsell, who has been employed at the Alliance Freezing Works in Mataura since 1980, believes Still Rockin could develop into the best standardbred that he had bred with the Thwaites.
"He's a lovely pacer, who has a lot of speed. He had quarter cracks early on, but now that he's outgrown them, he's really starting to come to it.
"Both brothers raced well. Nathan and Brent drove them superbly. Hacksaw Ridge tries hard and has now won his first race after five starts. I do think Still Rockin has what it takes to be the best, but then again, I also like his little sister by Always B Miki called 'Baltic Star'.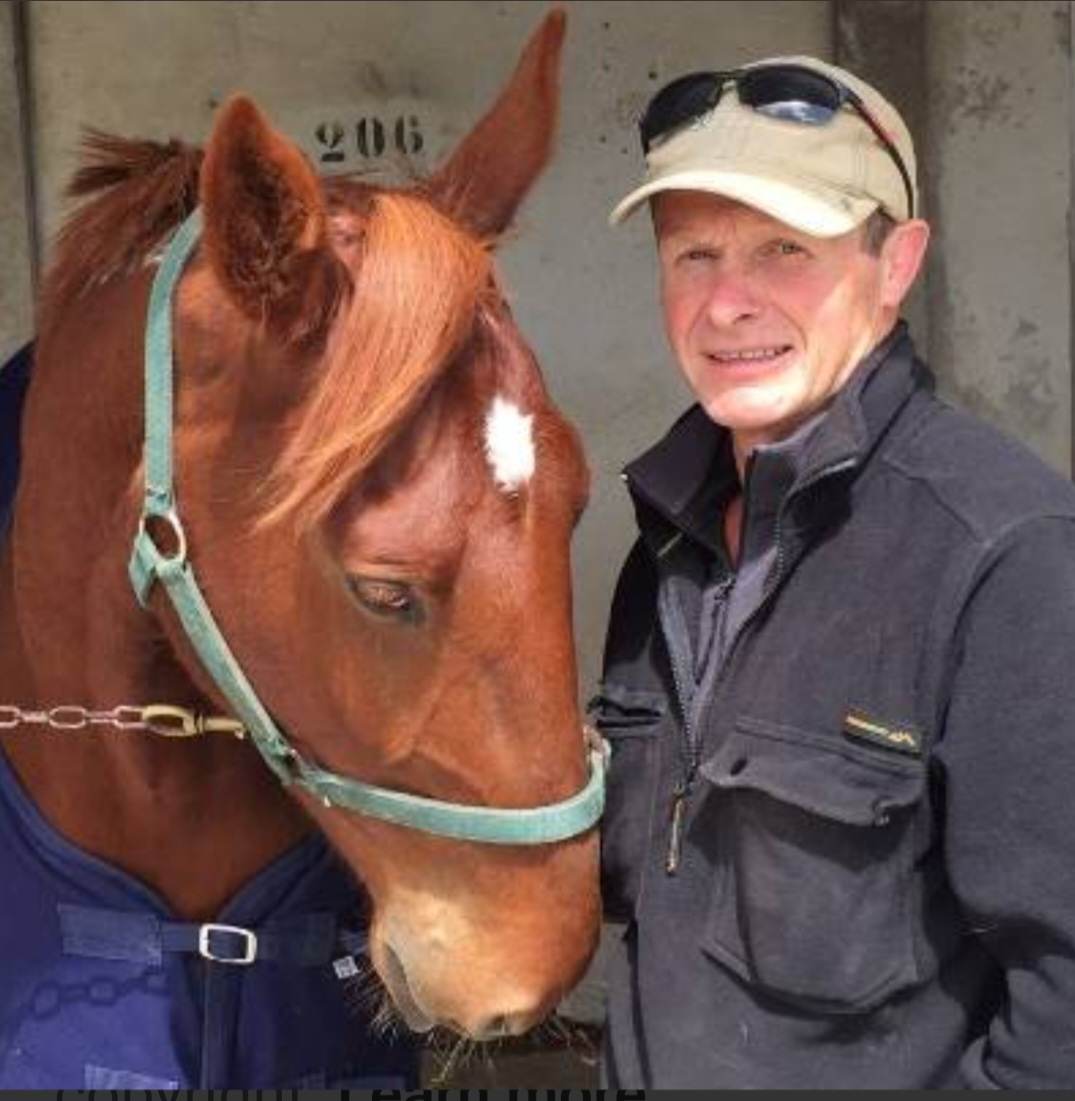 "She is about a month away from the workouts and the way she's going she could be better than the lot," Gutsell said.
Baltic Star is the last of Insar's 10 foals, with the most successful so far being the first foal we bred out of her – the 2016 A Rocknroll Dance filly, Insarchatwist.
"She's won four races and almost $50,000 and recorded a 1:55.5-mile rate when winning at Winton in November 2020. She finished third at the same Gore meeting when her younger brothers won," he said.
"I'm hoping she will be a prolific broodmare of winners when she retires. She's just turned six," he added.
Gutsell and the Thwaites couple are also breeding from their Vintage Master – Spred It Round – Soky's Atom nine-year-old four-win mare, Vintage Rose.
"She only finished racing in May and is now in foal to Tall Dark Stranger," he said.
Gutsell said he got into horses through his parents, Earl and Jackie, who had standardbreds, including a good one named Del Café, who won six races.
"I love everything about harness racing, especially when you can breed, train, and own them. It's so satisfying to see them develop from babies into successful racehorses.
"I'm just so lucky to have really nice co-owners and breeders with me in Neil and Eualie who have been family friends for years.
"They are very patient owners, who put no demands on you. That makes the sport a lot more fun," Gutsell said.